Simon's Cat Farm Mice 220pc Wooden Jigsaw Puzzle
Regular price
£14.99


Simon's Cat 220pc Jigsaw Puzzle, wooden, measures35 x 25 cm

Your jigsaw will arrive unboxed, flat and complete, ready to be broken up to start the fun!
Subject to terms and conditions, items can be returned within 30 days. Personalised items that are damaged or defective can be returned, please read our terms and conditions for full details.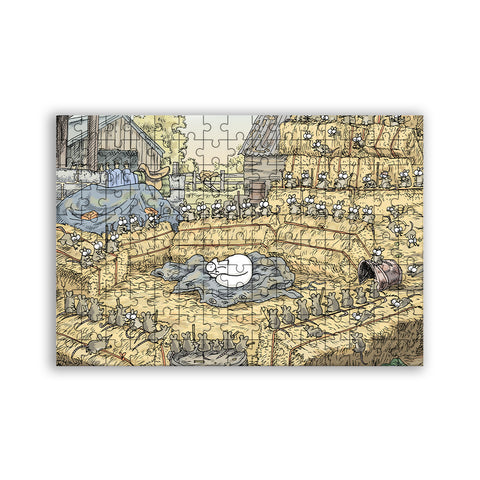 Simon's puzzle
I live in the United States and ordered the puzzle as a gift. I expected it to arrive in a box like you would usually find them in a store. However it was shipped still all put together with a folded up box so it could be shipped flat. Very clever!
Thanks for the quick service.
Love your videos!