Simon's Cat set of 3 Snack Boxes
Regular price
£6.99


Is lunch your favourite time of days as well? Well then, get your paws on this set of three "Feed Me" lunchboxes.
Measures 12cm x 12cm width and 5cm tall 
Subject to terms and conditions, items can be returned within 30 days. Personalised items that are damaged or defective can be returned, please read our terms and conditions for full details.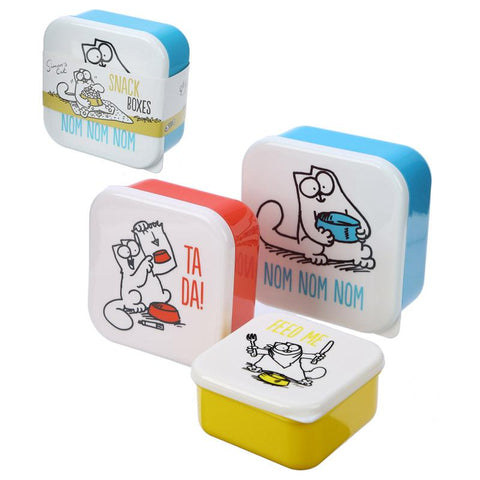 Simon's Cat Products
All the items in the order were lovely, and I'm very happy with the products.. However, I think that you are overcharging on the p&p.. The box was quite small and light, and I've received other items from abroad, and NONE OF THEM cost as much as your box.. Something isn't quite right about the amount you charged me on the p&p. The order came to almost 40 GBP, and the postage was the same. That is crazy.. So unfortunately, while I love your products, I will not be ordering anymore because of the excessive p&p..
Great quality. Perfect sizes.
Simon's Cat set of 3 Snack Boxes